The field of medicine has always been difficult to approach for the students who belong to weaker sections of the society. The charges and highly competitive environment don't allow every student to achieve the desired position and stability in their career. However, at Om Sai Para Medical College, we believe that every student can learn to become a valuable professional and serve the medical industry.
Since the very beginning of the institute in 2004, we have dedicated ourselves to providing high-quality education to the deserving students, no matter what backgrounds they come from. The community health training programs such as DMLT Course and others allow more and more professionals in the rural as well as urban areas. This is our approach to helping the students and the society.
Valuable Diploma and Degree programs
Our expert faculty members have designed multiple diploma and degree level programs such as diploma in optometric, lab technician, Bsc OT course, Bsc mlt Course, BSC optometry course  and many others. These programs cover every requirement of the healthcare industry. Hence, our students' exciting career opportunities after the successful completion of the program.
Qualified and Experienced faculty
Every student deserves the best teacher in order to shape his or her skills. We understand the importance of the expertise of a teacher. Hence, our faculty team has only experienced professionals who have been serving the industry for a long time now. For the programs like diploma in physiotherapy  we provide a team of teachers who guide the students in every way possible. With their guidance, you can reach the maximum potential of your talents and learning.
We ensure a disciplined environment for quality education along with providing a comfortable and friendly learning space for the students. The positive and helpful nature of the teachers helps the students in clearing all their doubts and learn effectively.
Latest Technology guidance
Being a successful dialysis technician Course in India requires you to achieve great skills with the latest equipment. At OSPMC, we take care of that. Our classrooms are provided with all the required technology. You get to work on the machines and understand the detailed functionality. This teaching helps you when you start working as a professional. The guidance is provided in order to ensure that safety of the students.
So, technology is another reason why we are considered highly approachable by many students. Every year we provide a strong career path to hundreds of students, making industry enhanced with our students. Our students go out to join multiple Government as well as the private healthcare centres, hospitals, NGOs, and other industry bodies.
We Learn and Have Fun Together
The bonding between the teachers, students and also between the fellow students is highly important. To support this thought, we allow students to indulge in multiple fun activities and enjoy. The activities release the stress time to time and allow the minds to recharge for further learning. With this method, we have been able to provide a highly nurturing educational environment for thousands of students over the period of years.
We Aim to Bring More Talents to the Para Medical Industry
The healthcare and medicine industry has achieved marvelous achievements in the country. New technologies have arrived that are offering quick and reliable treatments to the patients. However, the lack of trained professionals is still a big issue in our country. The industry requires qualified students who have been trained to handle these technologies. This demand has led students to become more interested in the field of para medical. Knowing the demand and the interest of the students, we constantly work to enhance and update our teaching methods.
With our continuously updated programs, the students get to achieve the required training. As a result, the job opportunities appear in a vast amount after the completion of the course. Our vision is to keep on providing highly advanced training to the students, so that, they can find a stable career path and serve the industry with their abilities.
Come to Build your Career in Para Medical
If you desire to have all the facilities in your classrooms, learn professionals, practice in highly equipped laboratories and find a strong skillset inside you, then, OSPMC OT Course is the Institute for you. The comprehensive approach towards the learning at our institute will allow you to give a kick start to your career in the medical field. All you need is your dedication and our teaching staff will lead you.
Connect with us Today
We are situated in Ambala City. However, you can connect with us via contact, email or Facebook as well. Let us know what your confusions are and how you want to build your career. Our experts will answer every question and assist you to pick the most valuable program for you.
For more information, you can dial any of our phone numbers or send an admission inquiry via email.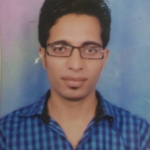 Rohit
I Rohit, Working as a Lab Tech in Radha Kishan Hospital I Got this Job Because I Took Right decision to Join OSPMC after class 12th to do the course of Lab Tech.

Good Experienced Faculty.
2017-05-15T12:54:50+00:00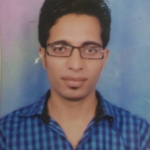 I Rohit, Working as a Lab Tech in Radha Kishan Hospital I Got this Job Because I Took Right decision to Join OSPMC after class 12th to do the course of Lab Tech. Good Experienced Faculty.
https://ospmi.in/testimonials/rohit/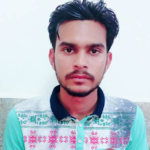 Sumit
My Name is Sumit. I am working as Panchkarma Therapist in Civil Hospital, Ambala Cantt. I have Done 2 Years Diploma Course of Panchakarma from OSPMC Ambala.

Thanks OSPMC,Ambala City
2017-05-15T12:58:16+00:00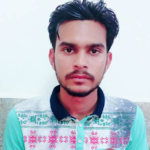 My Name is Sumit. I am working as Panchkarma Therapist in Civil Hospital, Ambala Cantt. I have Done 2 Years Diploma Course of Panchakarma from OSPMC Ambala. Thanks OSPMC,Ambala City
https://ospmi.in/testimonials/sumit/
Mukesh
Hi friends, My Name Is Mukesh,I completed my Cath Lab Technician Course from OSPMI Ambala Which helped me to get my Dream Job in Fortis,Faridabad

Thanks OSPMI & Team For their support
2017-05-15T12:23:26+00:00
Hi friends, My Name Is Mukesh,I completed my Cath Lab Technician Course from OSPMI Ambala Which helped me to get my Dream Job in Fortis,Faridabad Thanks OSPMI & Team For their support
https://ospmi.in/testimonials/mukesh/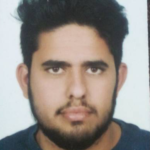 Pardeep
Pardeep, after class XIIth I Joined OSPMC Ambala for providing me with a meaningful direction to my life. I had joined X-Ray Technician. Course that had enabled me get a job in Healing Touch Hospital, Ambala City
2017-05-15T12:49:09+00:00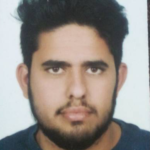 Pardeep, after class XIIth I Joined OSPMC Ambala for providing me with a meaningful direction to my life. I had joined X-Ray Technician. Course that had enabled me get a job in Healing Touch Hospital, Ambala City
https://ospmi.in/testimonials/pardeep/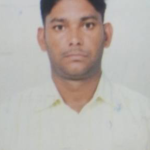 Vinod
Hi Friends, My Name is Vinod I completed 2 Year Diploma course of Cath Lab Tech from OSPMC, Ambala. Which enabled me to get the job in  Shah Satnam ji Hospital, Sirsa.

Thank You Sunil Sir For their Wonderful Support
2017-05-15T13:02:01+00:00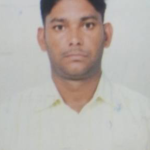 Hi Friends, My Name is Vinod I completed 2 Year Diploma course of Cath Lab Tech from OSPMC, Ambala. Which enabled me to get the job in  Shah Satnam ji Hospital, Sirsa. Thank You Sunil Sir For their Wonderful Support
https://ospmi.in/testimonials/vinod/
Manoj
Hi friendsMy Name is Manoj,I was Confused after 12th class one of my friend suggest me to join Lab Tech course in OSPMC Ambala Because of this Course Only  I got the job in Raj Nursing. Naraingarh.

Thanks OSPMC,Ambala
2017-05-15T03:07:42+00:00
Hi friendsMy Name is Manoj,I was Confused after 12th class one of my friend suggest me to join Lab Tech course in OSPMC Ambala Because of this Course Only  I got the job in Raj Nursing. Naraingarh. Thanks OSPMC,Ambala
https://ospmi.in/testimonials/manoj/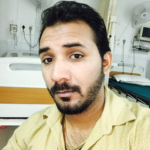 Manish
Hi friends I am Manish, have done the course of dialysis Tech. From OSPMC,Ambala and now doing the job in B.S. Heart Care, Kurukshetra.

Thank You Sunil Sir For their Support


2017-05-15T02:49:12+00:00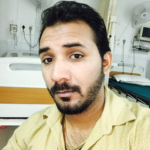 Hi friends I am Manish, have done the course of dialysis Tech. From OSPMC,Ambala and now doing the job in B.S. Heart Care, Kurukshetra. Thank You Sunil Sir For their Support
https://ospmi.in/testimonials/manish/